Music accessories for all your jamming needs!
Picks – guitar/mandolin/uke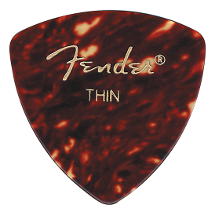 With so many picks to "pick' from, it gets confusing. So, we'll make it easy, use this one! Why? because it has three usable corners, meaning three times the life. And, it's big enough to keep track of. Our jammers use this for guitar, mandolin and uke, and so should you.
Picks – banjo
To get that genuine twang on your banjo, you're going to need to use fingerpicks. (also to avoid wearing holes in your fingers). It is customary to use a plastic thumb-pick and two metal fingerpicks, and we've chosen a quality and comfy option: national picks, because even Earl Scruggs used them 🙂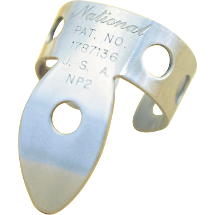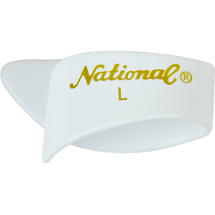 Capo for Guitar
You need a capo to survive in the jam badlands, there is no way around it. When that song in B flat comes out of nowhere, you can go into shock, or grab your capo. Also great for when the singer decides to sing the song higher than before, no worries, just move your capo up a few frets!
The reason this capo is awesome (besides being built really well) is that you can leave it on your guitar (parked right behind the nit) and you'll always have it handy! It rolls up and down the neck, and you can hand-tighten it for every fret for a clear tone with no buzzing (like those darn clamp-capos).
Capo for Banjo
Yes, you can also get a capo that stays on your banjo, and it's this one! We can't recommend this capo too highly, it is truly slick. Now the catch for banjos is that you'll also need to capo up the fifth string as well, and you have two options: get an actual banjo Fifth String Capo, or have the "HO gauge railroad spikes" installed. Either way, it's need to be dine or you'll sound real funny when you capo up to B and your fifth string is still in G!
So get this capo, and then check out the Shub Fifth String Capo, or HO Gauge Railroad Spikes (please, unless you're really good with drills, book a Skype session with us to talk you through this, so you don't ruin your banjo)
Pssst: this capo also works on mandolins, but you didn't hear it from us…
Banjo Strings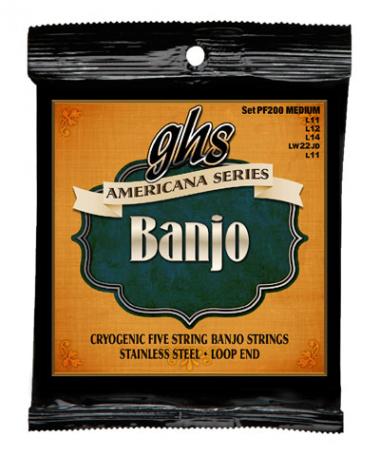 Yes, there's always strings attached…so, don't go slumming around online trying to find the best banjo strings, they're right here! This medium set is solid and has great tone, and the 11 gauge smaller strings will make sure you have the volume necessary to survive a rip roaring jam. Hint: dont be stingy, get a bunch and keep them in your case, you'll be surprised how many strings you break once you start really pickin (plus, you can always be someone's hero).
Guitar Strings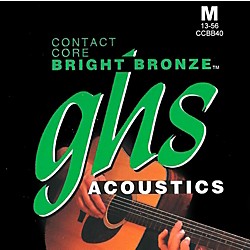 Once again, we're going with GHS, strong, great tone, and a great deal. Also this is the gauge you want, a solid 13 on the high E, and the bigger bass strings will give you that awesome punch that we all want to hear.
Mandolin Strings
Mandolin strings are a bit of a pain, cuz there's two of each one! But that's actually an advantage at a jam when you snap one mid-song…you've still got one going! It's like having duelies…
Ukulele Strings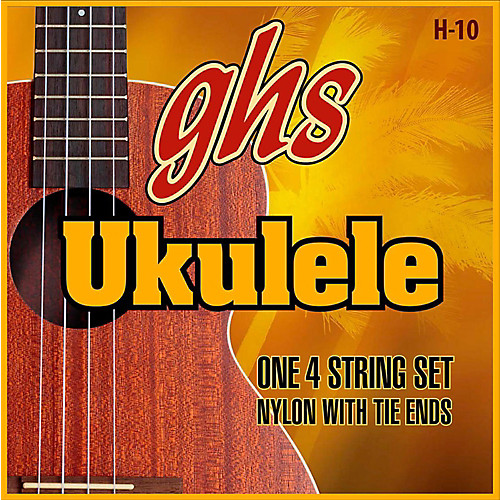 These slick strings a black in color and feel easy and smooth under your fingertips. It's a good idea to have a good stash of them, so you don't run out on a desert island!
Music Stand
There comes a time in life when you just have to take a stand, and this is one of them. Seriously though, having a crappy stand will cause you endless grief, and not having one will make you that person trying to balance their music book on their knee for the whole jam. This is a great stand for the value, and will fold up nicely to fit in your Jam Bag. Trust us, this will make your music life so much easier.
Musicians Chair
You might ask "why do I need a special chair?" There are many reasons. First, think of how much time you spend sitting when you play…a lot, right? Well, this is the ultimate sitting experience for you then, because not only are there no "arms" to get in the way, but the small back-rest makes sure you don't slouch and the bar stool style cushion provides a comfortable seat for long hours of jamming. And also super cool are the two different support rings to prop your knees up if you need, so you don't have to always be looking for something to put under your foot! The Fender Backrest Barstool is a great investment, because if you're comfortable, you'll play more, and if you play more, you'll sound better. Everyone wins!
Clip-On Tuner
In all fairness, we're going to have to say that a lot of folks (including our JamAlong staff) are partial to having a tuner App on our smart phones. Why? Well, we always have it on us, and it just looks hella cool. Check out the Google Store for more on this, and call is up if you need help picking one. But there are advantages to having a tuner clipped on to your instrument, for one, you can quickly tune between songs without having to dig out your phone. You can also be the jam hero and pass it around, without worrying about someone seeing your Pokemon Go app. This tuner is a solid hit, and we highly recommend it.
Guitar Strap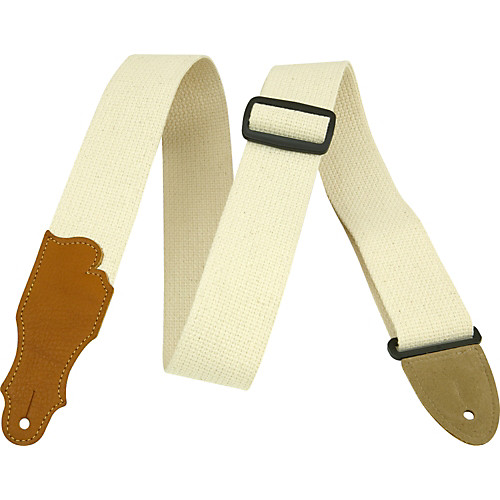 You can put it off for a bit, but eventually you're going to need to play standing up. Some of the best jams are outdoors, at festivals and outside of RV's, and believe us, folks are standing up. And you can't play standing up without one of these, your trust guitar strap. This is a real tough one, will last forever, and looks nice on any color of guitar.
Mandolin Strap
Don't get those fancy mandolin straps with all the tassels and braids, that will just make it all the more complicated when you have to take it off. This one will do the job, and is comfy and a nice neutral color that will match any mandolin.
Banjo Strap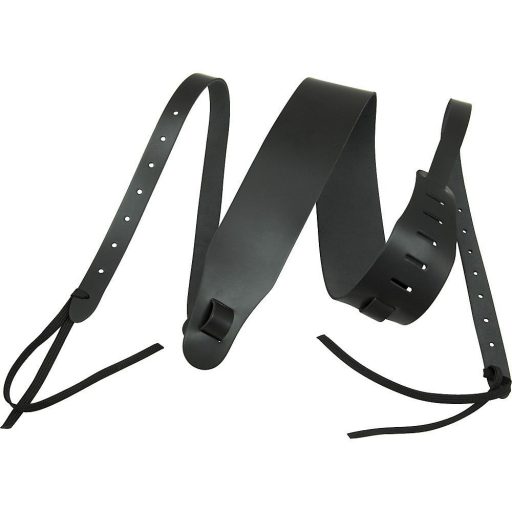 Look no further for a great deal on a sleek and sturdy banjo strap. Yes, you want black, and it's real leather!
Instrument Stand

OK, let's all get one thing straight: you cannot just leave your instrument leaning against the couch, and call yourself a serious strummer. For one, it's a great way to trip over it, and another, it looks very unclassy. And no, leaving it in the case is no good either. That's the equivalent of making your dog live in his travel cage. Cases are transportation devices, but at all other times you want your cherished instrument right where you can see it, and grab it up any time you want. Furthermore, having your instrument in a stand makes an attractive addition to the furniture in your living room or study, and will also start conversations (which can lead to jamming!)
Hercules Duo Stand
When you start playing out, wh
ether at open mics or bigger shows, it's always wise to have an extra axe! That way when you break a string (and you will), all you do is swoop up your spare instrument and keep on playing. And for those of us who play two instruments, having this around will make your life so much easier. This rugged stand features an innovative "auto grab system" where the arms turn in with the weight of your instrument to hold them securely so they'll never fall out, and then unlock again when you lift it off. Featuring fully adjustable height and soft foam on all contact surfaces, the Hercules Duo Stand can hold up to 44 pounds and will last a lifetime. Get one now and stop juggling your instruments!

Wall Hanger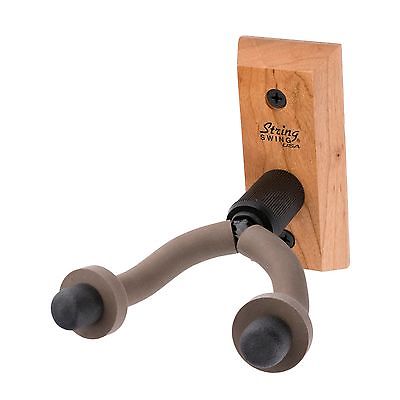 Now, stands are cool, but wall hangers are really cool. Not only will you be safe from Fido or little Junior from knocking over your Martin, but any instrument always looks elegant up on your wall. We recommend getting a slew of them and dedicating a wall in your study to all your instruments (and if you only have one instrument, well, get some more. They're coming up a bit further down the page). Seriously, you will love how safe your instrument will be up on the wall, as well as how awesome it looks. And it's a proven fact, if you see it more, you'll play it more.
Guitar Case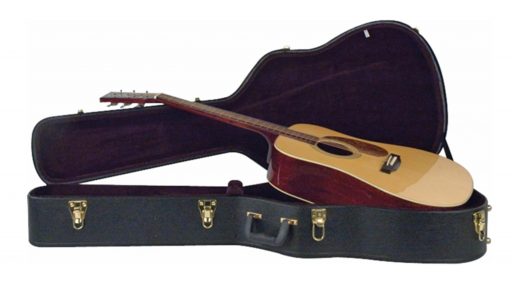 This is without a doubt hands down the best case for your buck. Sleek, black and posh insides, this classic case will keep your guitar warm and dry and safe from all impact. Just remember to only use it for transportation, and when you're home, keep your guitar in a stand or wall hanger 🙂
Mandolin Case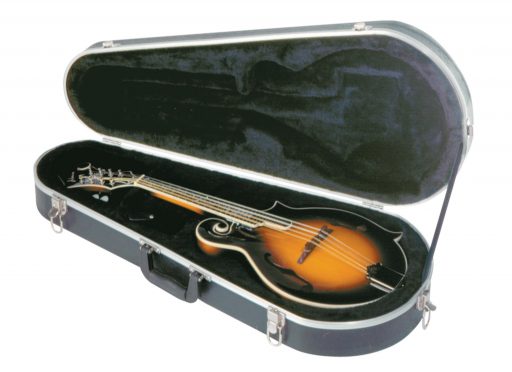 This thermoplastic mandolin case is made with a high-density, molded polystyrene interior that gently cradles your mandolin. And what's awesome is this case works for both F and A style mandolins (with our without the "curl"). Awesome deal, get one!
Banjo Case

Can't go wrong with this one, designed to fit all standard 4- and 5-string banjos. Features textured black vinyl covering, 5-ply wood construction, black plush lining, gold-plated hardware, interior accessory compartment, and locking fasteners.
Fiddle Case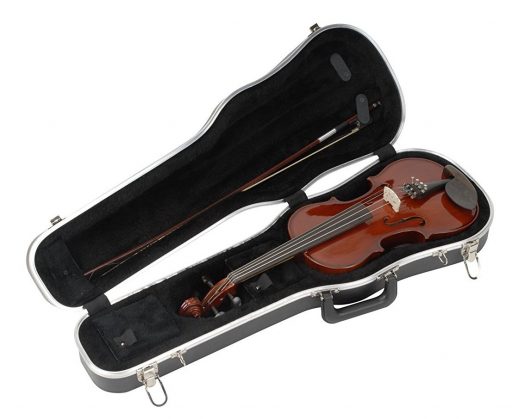 What's the difference between a Violin and a Fiddle? Well, you can spill beer on a Fiddle! Regardless of which term you use, this case will be all you need to get you from jam to jam. This thermoplastic beast with aluminum valence and draw-tight latches will keep your precious git-fiddle safe and happy, including plush black interior, rubber feet, comfort handle, and carrying strap!
Gig Bags

Sometimes you just want to take your guitar on your bike and head for the park, or maybe you need one case for travel and one just for around the house. Then a canvas "Gig Bag" is what you need. Super lightweight, they have backpack straps so you can carry your instrument on your back.  And we have 'em for guitar, banjo, mandolin and ukulele. Don't be without one…
Portable PA System –
Behringer

 Europort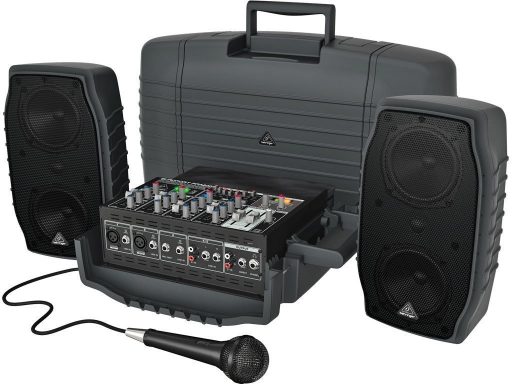 Ready for your first gig? Having a backyard bluegrass party and need a small, portable, quality PA system to make it pop? Well, look no further, we've done all the research for you and used this exact PA for years now, and it is amazing!  The Behringer  Europort is a self-contained portable audio system that includes everything you need for great sound anywhere you go. Providing extremely easy operation, this PA is perfect for all small to medium events, and it latches into one unit so that one person can carry it like a suitcase! When you get to the gig,  simply flip open the cabinet release latches  and it sets up in minutes. Too cool. Armed with 200 Watts of massive output power, this PA sets up in just minutes and provides room-filling sound, all in a rugged, carry-on style briefcase that is perfect for everything from parties to conferences to music  events. Everything you need is included in a convenient and easy-to-use package: two detachable speakers; a high-quality, wireless-ready 5-channel mixer; a BEHRINGER XM1800S microphone with a 20′ cable and clip; plus two speaker cables so you are ready to go. This really is all the PA you'll need for just about any event, and it will last a lifetime.
Check out a detailed video review HERE