If you are looking for your first banjo, or you want to add a mandolin to your life, you have came to the right place! We have done exhaustive research and have hand picked the best of each instrument for the best price. All of the following are under a grand, and you will not find better quality instruments in this price range anywhere. Believe us, we played each one of these, and most of our instructors own one or more of them, and everyone loves them!
And we'll throw in a FREE Custom eLesson with the purchase of any instrument here, for whatever you want to learn, as well as phone and online video support to help set up and tune it. We'll make sure you have help every step of the way, and get you launched on the road to jamming. OK, let's check 'em out!
Banjo – Deering Goodtime II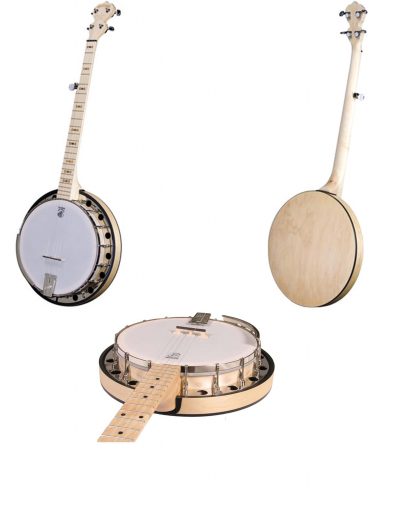 We absolutely love this banjo! We've played hundreds of medium range instruments and for the price ($599) you'll not find a finer banjo. There are no cheep parts on this, and the wood is spectacular: the neck is a solid piece of Blond Slender Rock Maple, and the rim is Blond 3-ply Violin Grade Maple. A 3-ply rim is the best you can get, as the more layers, the cheaper the banjo. All the great banjos, like the Gibson Mastertone and the Stellings, have 3-ply rims. The fingerboard is a hotrod: Low-profile, 22-fret rock maple with hardwood bow tie inlays, and it is super slick and easy to play. All of the Goodtime banjos we played were loud, but balanced with lots of bass and sparkle. Our coaches here at JamAlong have worked with many students with this banjo, and never met one who wasn't totally happy with it. And finally, it is relativity light-weight as far as banjos go, making it a joy to carry around. For more on this awesome instrument check out these video reviews: Review 1, Review 2
Acoustic Guitar – Martin X Series Dreadnought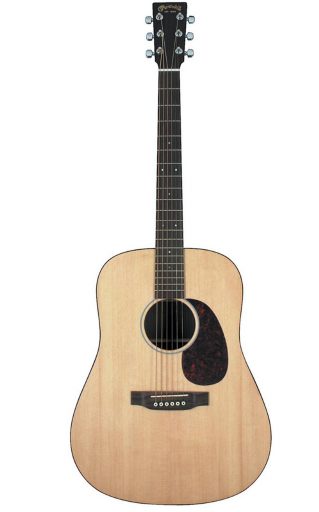 This guitar is truly revolutionary, because now you can own a Martin for under a grand! Up until now, to get a real bluegrass Martin Guitar you'd be paying a minimum of a couple thousand dollars, and now we have this amazing new model that retails for around $900 (click picture to find out exact current price). Our guitar instructor Brae plays this exact model, and has used it for gigs, recording, and countless campfire jams, and it is a cannon! Features a solid Sitka spruce top and solid mahogany back and sides (which is what you want), and an Indian rosewood fingerboard with a slender neck that is a joy to play. With its semi-gloss satin finish and simple dot position markers, this guitar has that classic simplicity of a great Martin guitar, and a sound that is rich in bass and yet has that bright treble pop that you need for jamming.
Here's the deal with guitars: if you try to cut corners to "save some money" and settle for an off-brand guitar, you'll spend the rest of your jamming career dealing with the problems of a crappy instrument. Always out of tune, thin and tinny tone, neck warping, string breakage, it goes on. If you invest in a quality guitar like this one, it will sound and play amazing and so you'll play it much more, thereby getting better and having a lot more fun. It's a win-win.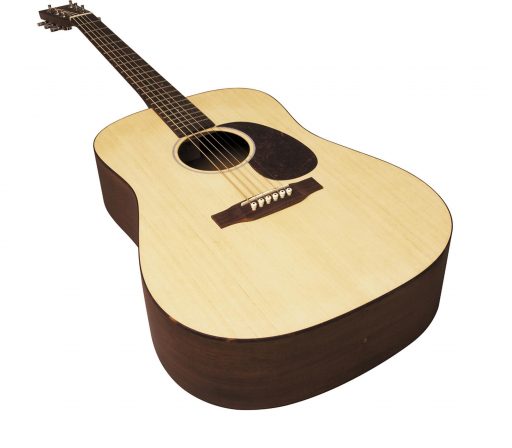 So, if you're looking for an acoustic guitar, look no further than this one, we've all played it and it is an amazing instrument for an amazing price. And we'll even throw in a online video support session on how to set it up and get in playing in tip top shape! And, you wont just have a "guitar", you'll be the proud owner of a Martin Guitar. The real deal.
For a video review of this awesome guitar click HERE. Believe us, this is the guitar of a lifetime. You want this.
Mandolin – Loar F-Model Sunburst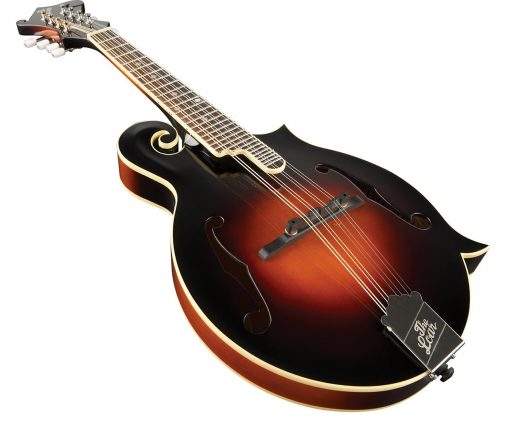 Lloyd Loar started building mandolins for Gibson in 1919, and was a revolutionary luthier. Among other innovations he was the first to add F-holes (like a violin), and made the neck longer to give us the awesome chirpy high notes. Subsequently this mandolin has been played by legends like David Grisman, Mike Marshall, Tut Taylor, Frank Wakefield, and John Paul Jones. Mandolin wizard Chris Thile has a 1924 Loar mandolin that reportedly cost him around $200,000. (And yours is only going to run you five or six hundred, new!)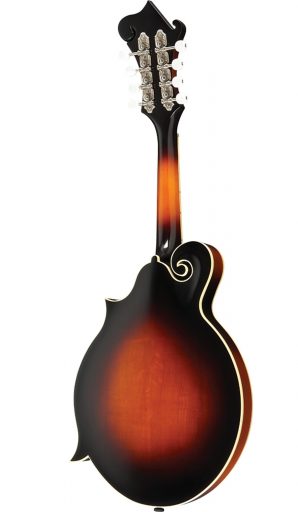 Now of course this Loar model mandolin we recommend is a more basic instrument, but it still comes with all the great features and playability of it's brand, and for this price you will not find a better mandolin anywhere, period. This awesome mandolin boasts a hand-carved, fully graduated spruce top, and solid maple back and sides. (FYI any other mandolin you're going to get in this price range is going to have plywood back and sides, giving you a much tinnier and weaker tone). The compensated adjustable ebony bridge and high quality vintage-style Grover tuning machines insure that this mandolin has great intonation and will stay in tune no matter how hard you play it, which is super important for jamming. For a glimpse of some of the awesomeness of this mandolin click HERE, and then click on the picture and get one! You will send the rest of your jamming life being glad that you did 🙂
Ukulele – Kala Makala Soprano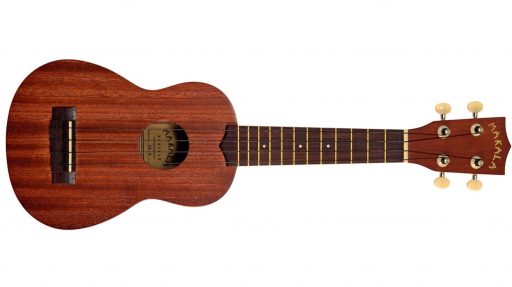 The Kala Makala Soprano Uke is one of the best entry-level ukes on the market. Sound and playability usually suffer at these affordable prices but not with Makala. This uke has a fantastic sound, great looks and is easy on the wallet. Everyone needs a Uke in their life!