50 Fiddle Tunes for Mandolin (ebook)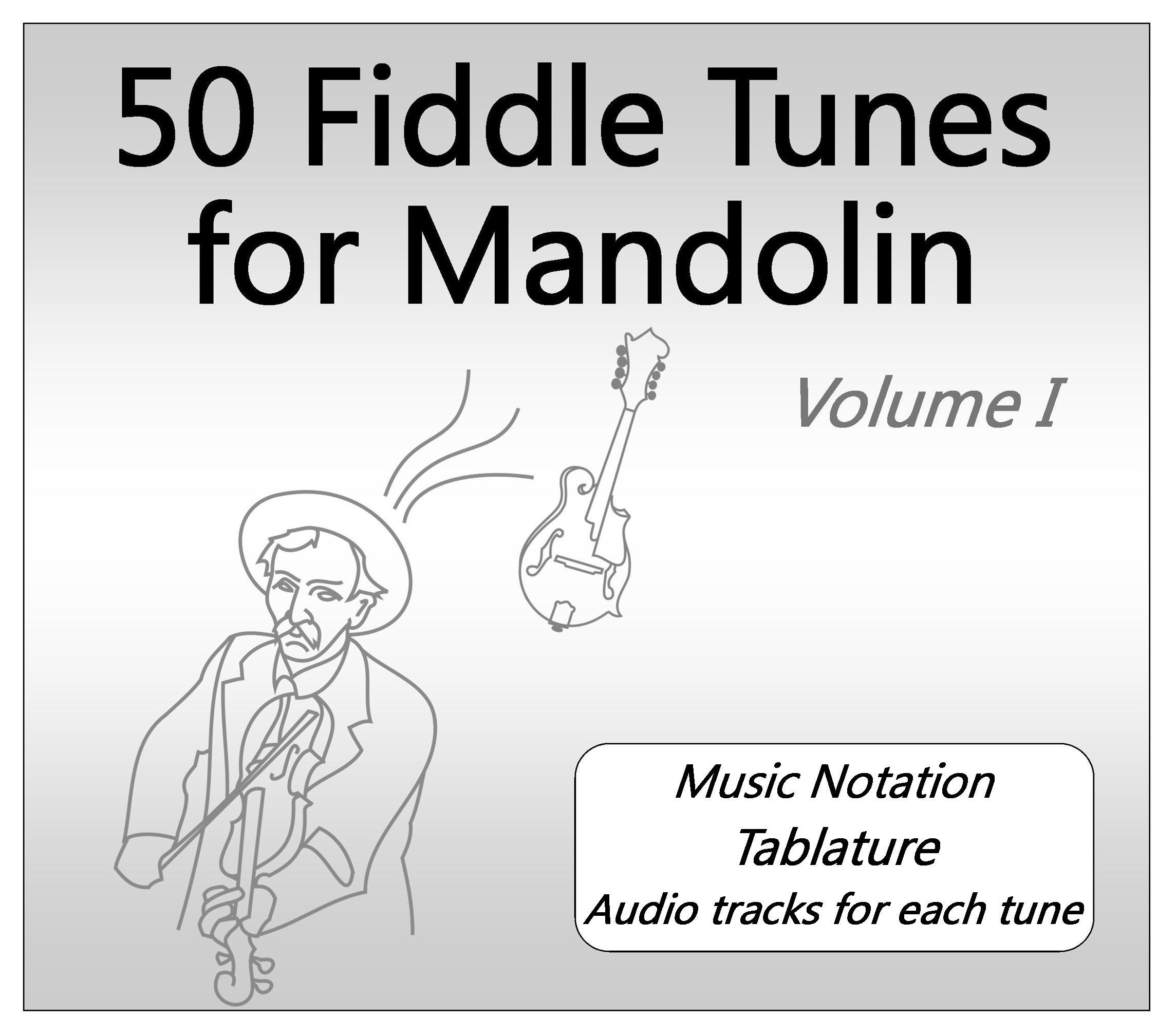 50 Fiddle Tunes for Mandolin (ebook)
Fifty of the most popular fiddle tunes played at jam sessions, in one convenient book. Arranged for intermediate open position playing, this is a must for any serious mandolin player!
Includes 50 downloadable audio tracks, click for SAMPLE BOOK and SAMPLE AUDIO
e-book
Also available as a spiral-bound paperback
$25.00
50 Fiddle Tunes for Mandolin - Audio Tracks
Description
Fiddle tunes are a must for any serious jammer, and we've handpicked fifty of the most popular at jam sessions and assembled them all into one convenient book.
Arranged for the intermediate to advanced player, these tunes will improve your picking ability and provide an excellent reference for when a tune gets called and you don't quite know it.
Each song is presented in standard notation and tablature, as well as an audio track that plays the tune slowly through so you can be sure you're doing it right (or giving you the option to just learn by ear, if you're one of those folks).
We also offer video lessons for any tune in this book, just head over to the Custom eLesson page and let us know which tune you want, and we'll make up a video lesson going through the piece note by note. Or you can order a full band backing track at whatever tempo you want as well, so you can experience the fun of jamming on it, in the comfort of your living room.
This book is available in eBook or spiral-bound paperback, but we encourage you to try the eBook cuz you can have it on your phone, tablet and computer that way, and never be without it when that impromptu jam springs up!
List of songs:
Angeline the baker, Arkansas Traveler, Beaumont Rag, Big Sandy, Bill Cheatum, Billy in the Lowground, Blackberry blossom, Bonaparte's Retreat, Cattle in the Cane, Cherokee Shuffle, Chicken Reel, Cotton Patch Rag, Crazy Creek, Cripple Creek, Cuckoo's nest, Devils Dream, Dill Pickle Rag, Durangs Hornpipe, Dusty Miller, Eighth of January, Elzics Farewell, Fire on the mountain, Fishers Hornpipe, Flop eared mule, Forked Deer, Girl I Left behind, Gold Rush, Grey Eagle, Irish Washerwoman, Jerusalem Ridge, June Apple, Leather Britches, Liberty, Lonesome fiddle blues, Old Joe Clark, Over the waterfall, Paddy on the turnpike, Ragtime Annie, Red Haired Boy, Ricketts Hornpipe, Sailors Hornpipe, Sally Goodin, Salt River, Soldiers Joy, Staten Island Hornpipe, Stony Point, Temperance Reel, Tom and Jerry, Turkey in the straw, Whiskey before breakfast