Impress your friends at your next jam with these great products from JamAlong!
The Jam Klip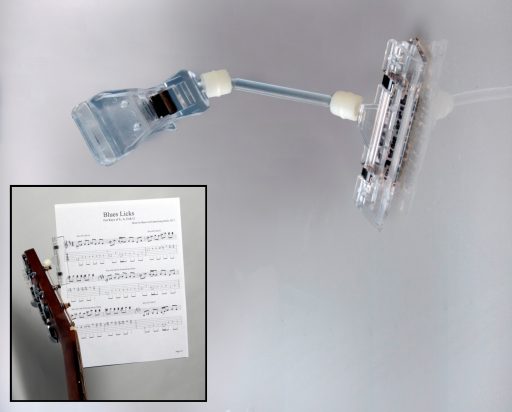 Peghead-mounted music holder
Tired of hauling your music stand around and always trying to find a place for your sheet music? Check out the Jam Klip, the clip-on music holder that attaches to the peghead of your instrument! And you get a FREE mini chordbook for 50 bluegrass or fiddle tunes with purchase of the Jam Klip, that fits in your case and your Klip!

$25.00 Add to cart
The Rhythmizer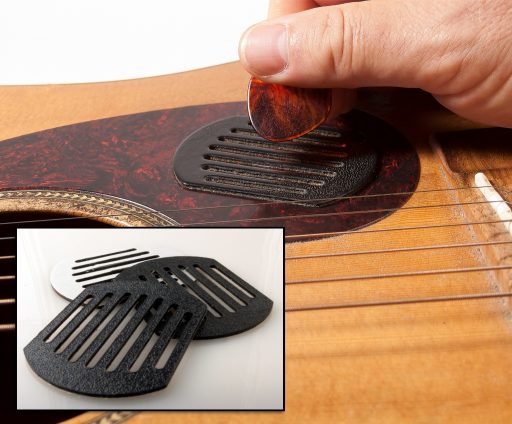 Stick-on percussion for all instruments 
Add something new and exciting to your sound with the Rhythmizer, the original stick-on miniature washboard for stringed instruments! Just include it in your pick-strokes and you'll be playing it in seconds.
See the Rhythmizer in action HERE

$35.00 Add to cart
Coffee Thermos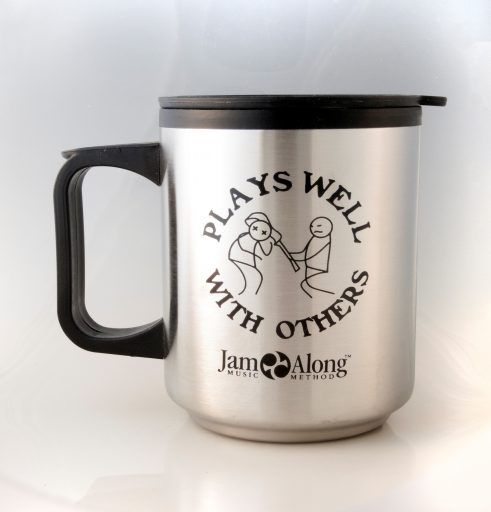 "Plays Well With Others" 
We all know that jamming and coffee go hand in hand, so never be without your liquid pickin enhancer with this rugged thermos mug. Dishwasher safe and double insulated, your JamAlong mug will keep your coffee (or other undisclosed beverage) warm until the last song has ended. You'll also be announcing your dedication to Playing Well With Others, the number one skill in jamming 🙂
$15.00
Engineers Cap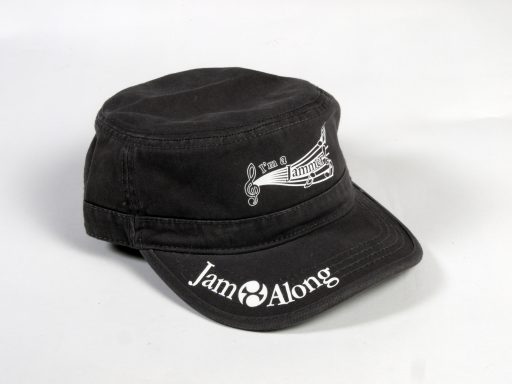 "I'm a Jammer" 
Proclaim your Jammer-hood with this attractive engineer style cap, made of rugged denim and featuring adjustable Velcro band on the back (so it will even fit the larger head sizes of banjo players).
$20.00
Banjo Sticker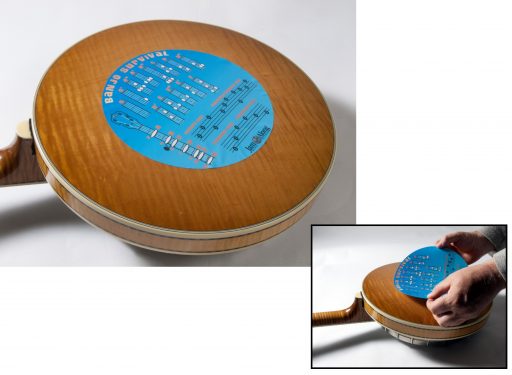 Banjo Survival – Chords and Rolls 
Beginners, now you can have all the critical information you need to know on the back of your banjo! This vinyl sticker depicts the open position and barre chords, and basic rolls for any song or jam. All you have to do is tilt your banjo forward to see the charts!
$12.00